Dear guests and regular users!
Do you like tv series and use File.Al to download? Please try our site ShowFans.Biz. It's very light and userfriendly.
Kind regards,
FindVideo team.
Agents of SHIELD season 1 episode 16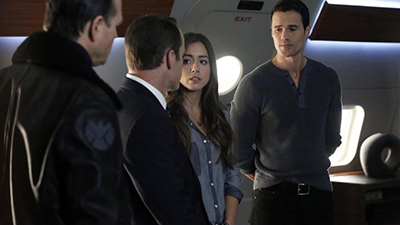 Name: End of the Beginning Air-date: 2014-04-01 Director: Bobby Roth Writer: Paul Zbyszewski Guest Stars: Bill Paxton, Saffron Burrows, J. August Richards, B.J. Britt, Titus Welliver, Maximiliano Hernández, Brad Dourif
Agents Garrett (Bill Paxton) and Triplett are back to help Coulson's team track down S.H.I.E.L.D.'s nefarious enemy--the Clairvoyant. But will Deathlok destroy them all to protect his master's identity?
Download links
360p (mp4, 221.2 MB)
720p (mp4, 610.5 MB)
360p (mp4, 221.2 MB)
720p (mp4, 610.5 MB)
Related episodes: